Masters almost every task
No other vehicle in its class combines versatility, flexibility and solidity as perfectly as the Caddy Kombi. The hard-wearing interior can be extended from five up to an optional seven seats, and, with just a few adjustments, can also be converted into a 2-seater with a 3.2 m3 load compartment if you need to deliver larger goods or materials. Even smaller items can be quickly and securely stowed away.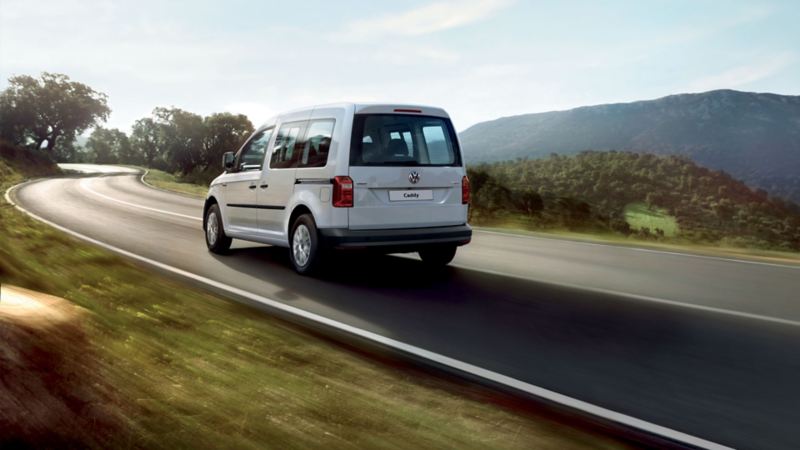 Convenience

Learn more about how this Volkswagen is specifically designed to adapt to your every day.
Comfort
Discover how this Volkswagen can drive you beyond your comfort zone without ever compromising on elegance.
Safety

Learn more about the most innovative and intuitive electronic safety features that come standard.
Ideally organise your daily work
The Caddy Kombi features a variety of different storage areas, so that you can concentrate on the important aspects of your work. Whether work gloves, folding rules or a lunchbox – everything has its own place here.
In your job, every move has to be exactly right. The Caddy Delivery Van and the Caddy Kombi offer you the support you need, with a storage system made up of several storage compartments and surfaces of varying sizes. Take, for instance, the roof shelf, which extends across the full width of the vehicle, and opens directly above the driver and front passenger seats. Invisible from outside, it offers sufficient space for work gloves, a folding rule or a lunchbox. The storage pockets in the doors can hold a 1 l bottle each, while the centre console is equipped with four cup holders. For the first time, two open glove compartments are also included. This keeps everything in the right place.
Storage package. This includes a lockable glove compartment, a closable storage drawer cover, storage compartments under both front seats, and a luggage net attached to the roof pillar.
Enjoy a comfortable working climate
Modern air conditioning systems adjust the interior temperature in a matter of moments and also provide cool air on hot days. The seat heating integrated into the front seats delivers warm comfort on cold days. In addition, the heated windscreen guarantees good visibility in any weather.
Air conditioning.
The semi-automatic air conditioning has an infinite adjustment, so that a pleasant interior temperature can be ensured at all times.
Front windscreen heating.
The heated wires integrated in the windscreen ensure a clear view ahead, even in damp and cold weather. The heated windscreen is only available in conjunction with the Light & Sight package.
Seat heating.
The heating is integrated in the seat and backrest surfaces of the front seats, and can be separately regulated for the driver's and front passenger's seat. Once the ignition is switched on, there are three heating settings to choose from.
Proactive protection for you
To ensure that every drive ends as stress-free as it begins, the Caddy Kombi is equipped with various safety systems, which are activated in critical situations as a preventative measure.
Airbags.
Driver, front passenger and side/head airbags offer vehicle occupants at the front the best possible protection in the event of head-on and side impacts. The front passenger airbag can be deactivated using the vehicle key.
Seat belt warning.
If their seat belts are not fastened, the seat belt warning reminds the driver and the front passenger to fasten their belts with a visual warning when the engine is started, and an acoustic warning after setting off.
Additional safety systems.
Electronic Stabilisation Programme.
Prevents under- or over-steering via targeted braking of individual wheels.
Anti-lock braking system (ABS).
Prevents wheel block and, thus, maintains manoeuvrability.
Traction control system (ASR).
Prevents wheelspin.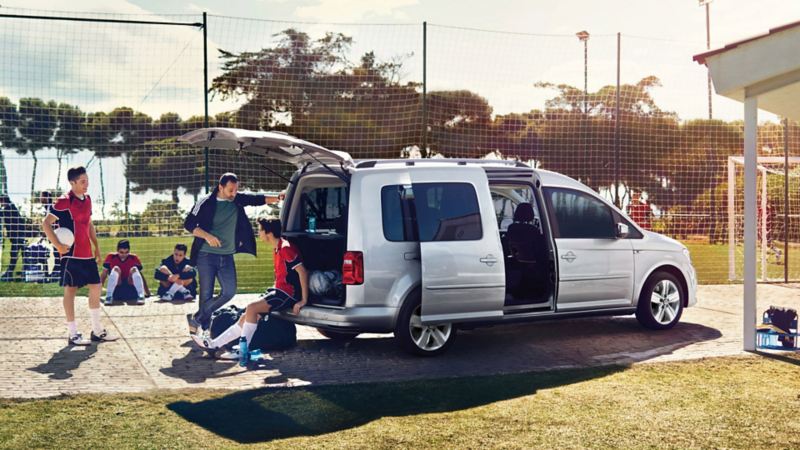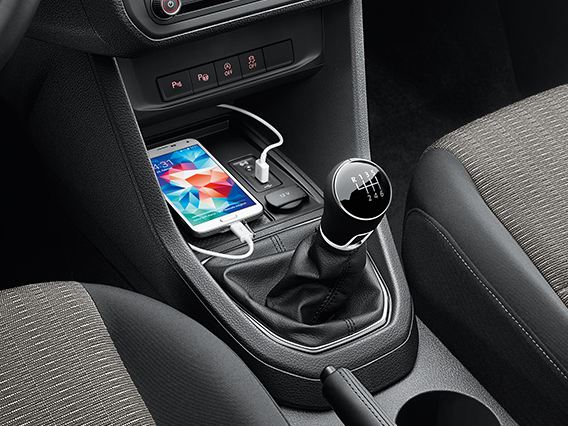 Experience the Caddy Kombi for yourself.
Experience the Caddy Kombi for yourself.